what do you know about uganda?

*The population of Uganda is 34.8 million people (estimated July 2013)
(Source: CIA World Factbook)

---
The average wages for the year of a person in Uganda in 2012 was $1,400
This comes out to just over $115/month
In contrast, a person in the USA earned, on average, $49,800 during 2012
This comes out to $136/day
Think about it...

---
WHAT IF...
THE COUNTRY STATS OF UGANDA WERE THE SAME IN THE USA?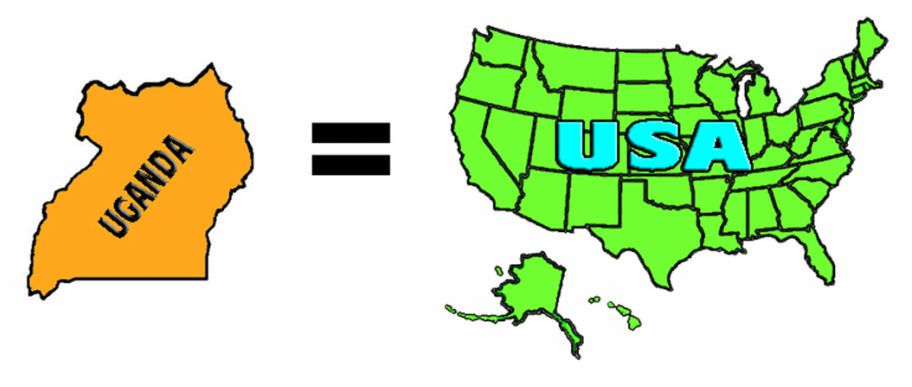 Then,
45 states would not have improved sanitation facilities
(Only people in California, Texas, Florida, South Carolina, and New York would have access to working toilets and sewer pipes)
In Uganda, 66% of the population have unimproved sanitation conditions

Then the state of Nevada would be filled with orphans
In Uganda, there are 2.6 million orphans
(Source: UNICEF, 2011)